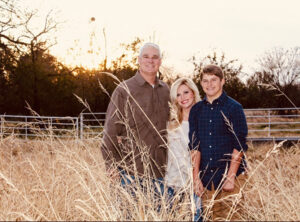 Craig Bowser is a fifth generation Kansan raised on a ranch near Holton. His mother, a single mom of four, raised her family while also earning her master's degree in education. Dedicated to giving back, she then went on to help individuals in her community achieve their GED or high school equivalent. Her sacrifices and passion for public service taught Craig the value of education and perseverance. Values he would keep with him throughout adulthood.
After graduating from Holton High School, Craig earned a bachelor's degree from Emporia State University and an MBA from Washburn University in Topeka.
Craig joined the U.S. Army Reserves where he served for 24 years. After completing multiple combat tours in Iraq, Craig used his G.I. Bill to earn his doctorate in strategic security from Henley Putnam School of Strategic Security.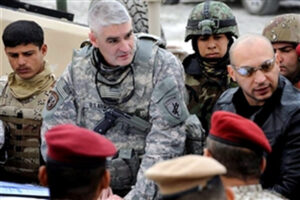 During his time in the military, Craig served as a civil affairs officer, working with political leaders and citizen groups where he was instrumental in establishing freedom and democracy. Craig helped to facilitate the first free elections in Iraq in 2005. He was awarded the prestigious Meritorious Honor Award from the U.S. Department of State during one of his combat tours.
In 2018, Kansas Governor Jeff Colyer appointed Craig to the statewide Commission on Emergency Planning and Response. In 2019 he completed the Kansas Republican Leadership Series.
Craig Bowser has not only served as a leader in the Army but has also held leadership positions in a variety of companies and industries such as transportation, utilities, nuclear, government, and agriculture. Today, Craig Bowser works for the State of Kansas as an information security officer in Topeka. Craig and his wife Erin live on their farm near Holton.